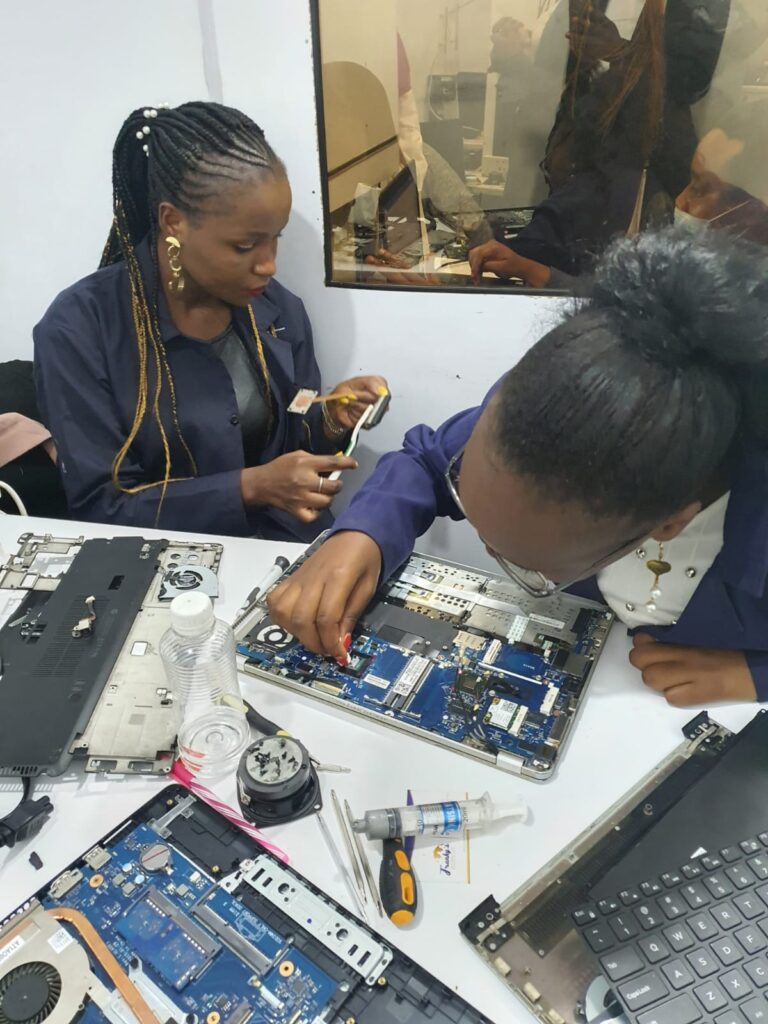 Franky's Foundation is a youth-led organization founded on 24th September 2019 registered under the society rules 1968 rule 4 under section 10 of the societies act. Our Headquarters are at Norwich house opposite Hilton hotel along mama ngina street with a branch in the slums area of Njiru Nairobi, Kenya.
We have partnered with the Ministry of ICT and Youths Affairs, SHOFCO and IRC (International Rescue Committee) to address the challenges of young women, youths and refugees' urban unemployment through Vocational Skill training, Skills in business administration, and Skills in ICT services at no cost attached.
Our project promotes youth development, self-reliance, entrepreneurial mindset, self-confidence, interpersonal skills, communications, technology acumen, and financial literacy for workplace success.
Since inception our program has offered more than 800 young women and youths' intensive courses in the ICT related field to encourage self-reliance in the community.
We are governed by the board of directors in decision making and policy formulation, with support of the management team lead by the director in the program implementation and the supervision with highly skilled staff in Nairobi.